Meet Our Leadership Team
PASTOR:
Rev. Jerry Fourroux Jr.
Rev. Jerry Fourroux is passionate about the message of God's grace and love in Jesus. He also loves to show people the beauty and the power of Scripture through teaching and preaching. He came to Lycoming Centre Presbyterian Church in April of 2011. He is graduate of Vanderbilt University and Westminster Theological Seminary. He loves learning about history, football, people, music, beverages, and food. Jerry and His wife Hesed see themselves as teammates in ministry and life. They have 4 children who all love to be with their church family.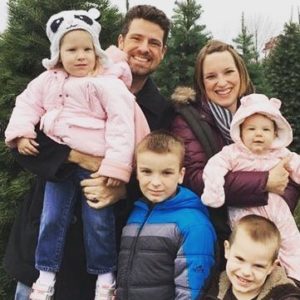 A message from Jerry: "Here at Lycoming Centre, we seek to transforms ourselves and others in Jesus Christ by Enjoying God in worship and experiencing His love, by Telling the Story of Jesus through the Bible and the story that He has written with our lives, and by Bringing Peace by living out the comprehensive human flourishing and blessing our neighbors and community. We would love to have you join us on this adventure of God's Love and Grace in Jesus. I would love to hear your story over coffee or tea. May the Lord richly bless you."
:.
PASTORAL INTERN & YOUTH COORDINATOR:
Luke Justice
CLERK OF SESSION:
Bob Tobias
ADMINISTRATION:
Bill Beltz
CENTRE'D WOMEN:
Elaine Rockey & Hesed Fourroux
CHRISTIAN EDUCATION:
Cheryl Appleton & Chris Bloom
OUTREACH:
Robb Dietrich
WORSHIP:
Dick Boehret & Brenda Terry-Manchester
YOUTH & FAMILY MINISTRY:
John Stugrin & Luke Justice
DEACONS:
Deanna Boehret & Peg Redka
TRUSTEES:
Jeff Baier