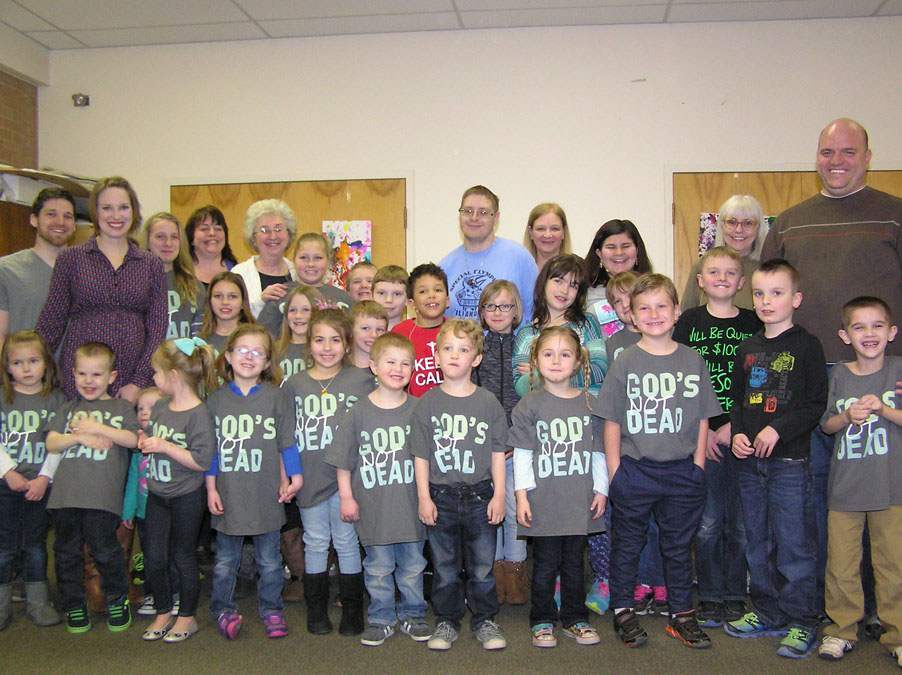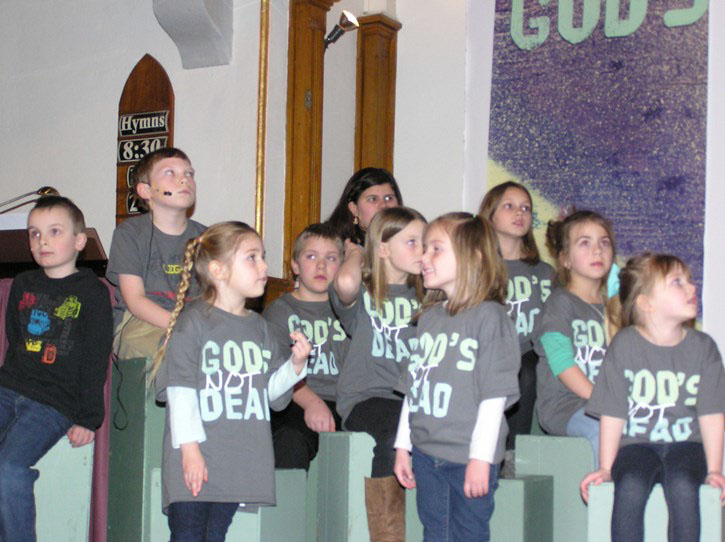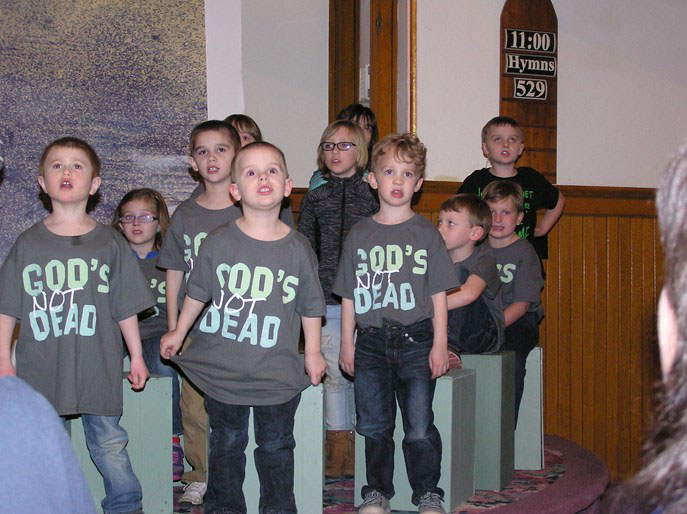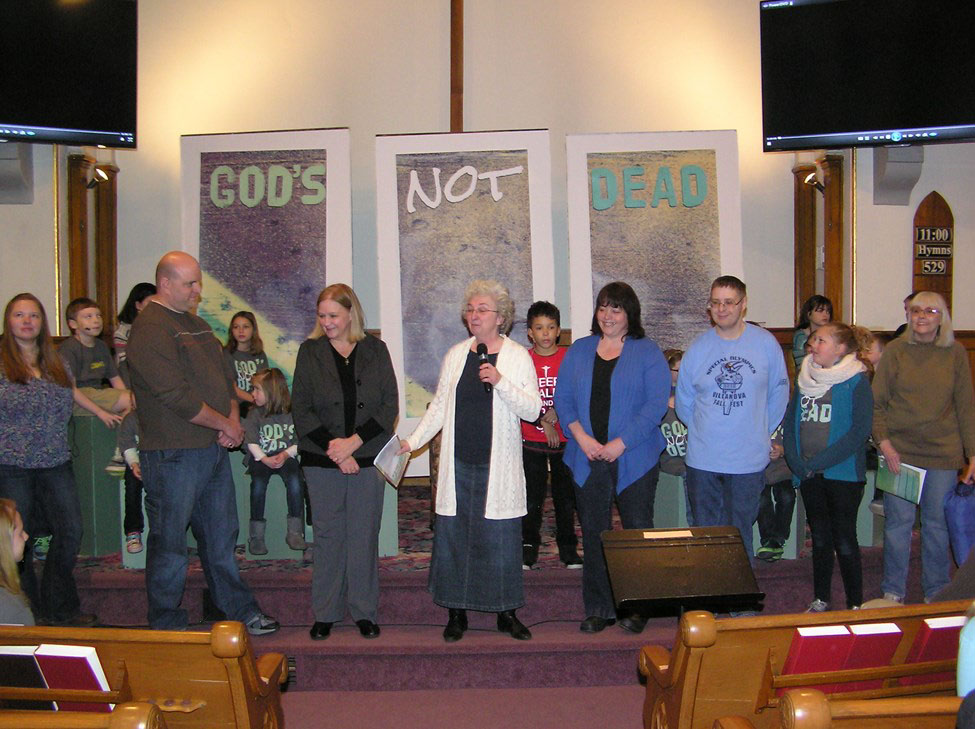 Want to see what our choir has been up to? Children's Day 2016 and the God's Not Dead play are now available to watch! Watch God's Kids Now!
When does God's Kids Choir meet?
Wednesdays at 6:30PM September through February.

Where does it meet?:
Hallelujah Hall

Who is welcome?:Children ages 4 through 5th grade. Families are welcome to enjoy fellowship and snacks in the kitchen while they wait.

Contact Person: Sue Koch Phone number: (570)494-0474

God's Kids' Choir Purpose

Teach and encourage children to worship and praise God through music
To awaken a love for music at an early age
To foster fellowship, sharing and listening skills in a group


What is a typical meeting?: We begin with prayer and devotions. Then we sing and end with a snack.

How can the church pray for the God's Kids Choir?We are currently in need of 1 male committee member. Through our songs, prayers and devotions children will come to know Jesus.